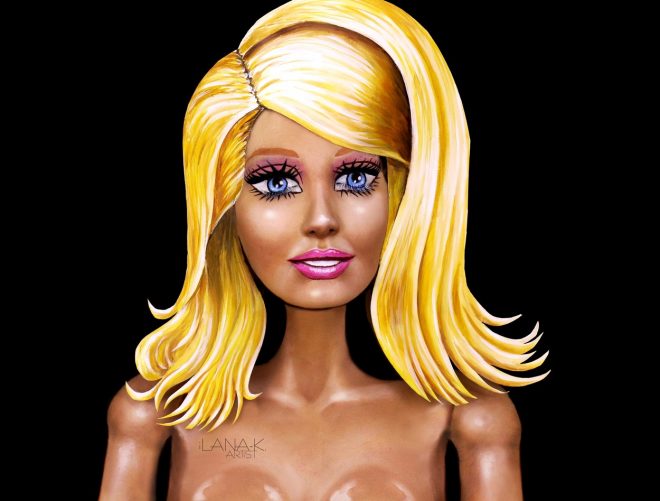 Ilana Kolihanov, 23, spent ten hours applying clever shading and paint to her face and body to recreate the look of the famous plastic doll. Her hyper-realistic transformations also include actress Angelina Jolie, a scary zombie and Superman.
Watch her incredible tranformations below:
The master face painter, who lives in Israel and teaches at Tel Aviv's Yarin Shahaf beauty school, has even transformed hersel into her dog.
Kolihanov, explains that Huskies "are one of my very favorite breeds, so I just wanted to turn myself into one for one day."
If you want to get surprisingly freaked out, you'll watch at least the first few seconds of the clip. "We're like twins!" Kolihanov tells at the end of the video.
She makes the artwork look extremely easy and according to her Facebook page, in addition to her teaching gig, she does body art and professional makeup for weddings and special events.