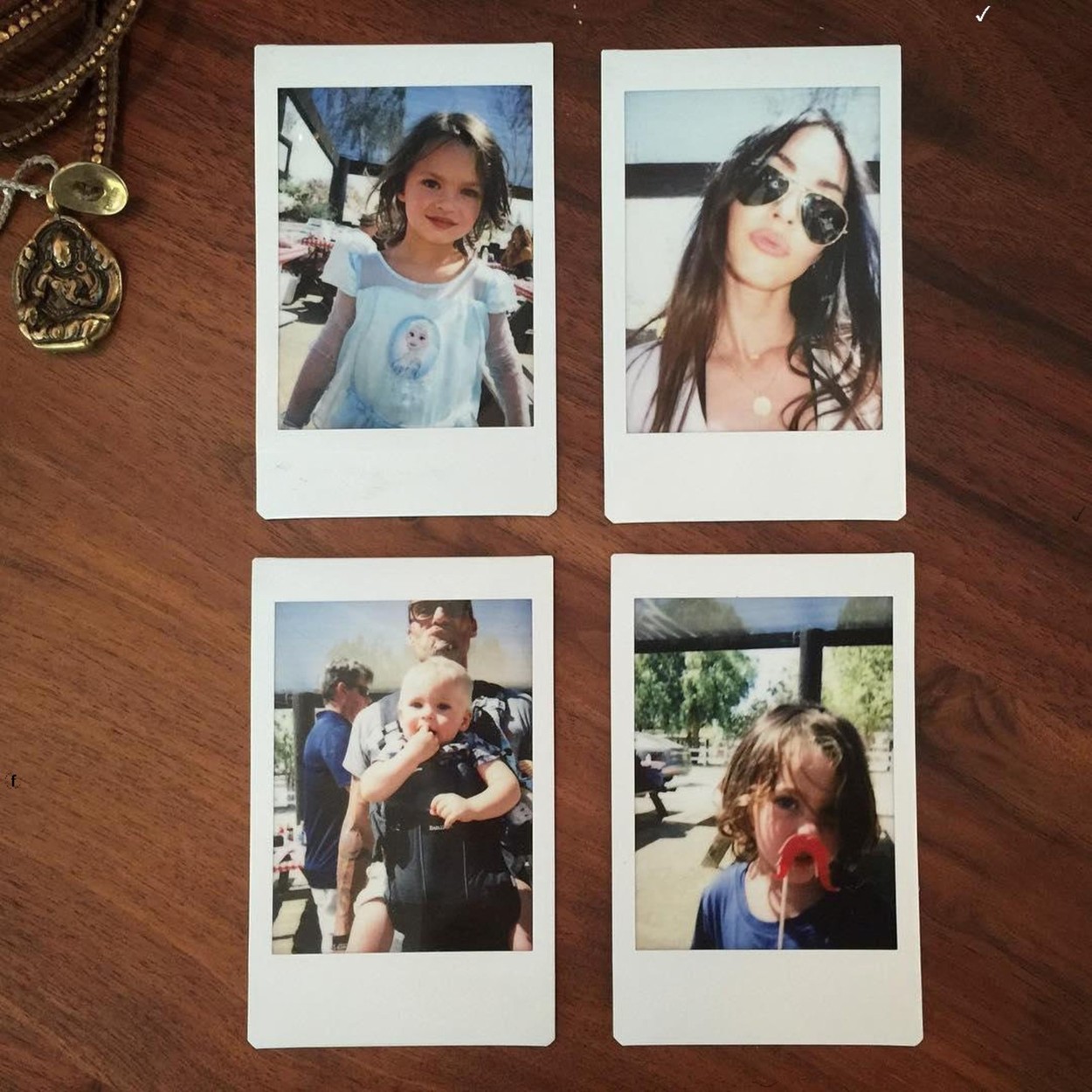 Megan Fox is rearly seen with her sons in public nor she shares their pics on social media. But when she does it's very exciting. On Monday she posted a collage of the entire family!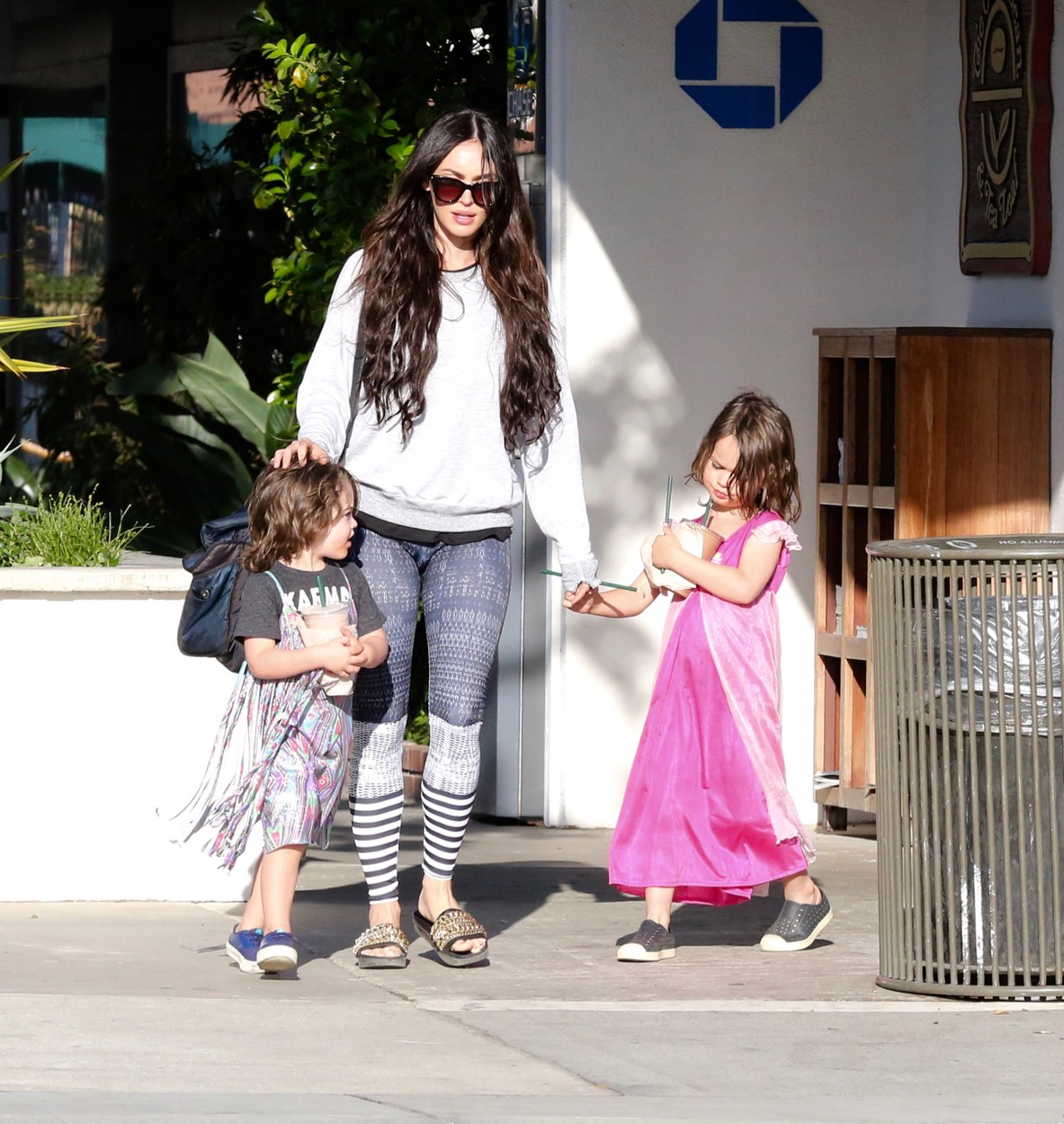 Noah (4), Bodhi (3), and baby Journey are about as beautiful as you'd expect children created by her and her husband Brian Austin Green to be. But what especialy caught our atrraction was Noah's outfit choice — he's totally wearing a copy of Queen Elsa's dress from Frozen!
Noah has been seen in an Elsa costume before, and Megan told Jimmy Kimmel last year that Noah was already into dresses at three. Also his younger brother likes to dress as a princess.