Related topics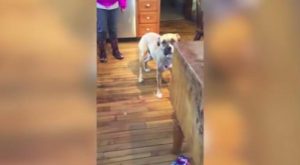 We found the true criminal who is guilty of the most annoying of crimes. A guilty dog made a HUGE mess of the house after getting into the kitchen cabinet where the family keeps ALL OF THE SNACKS. \n\nA woman records the aftermath of the mess her dog made and there is food EVERYWHERE! You can see that it was the dog who did this because he looks SO guilty. The woman who found the mess wisely points out… this doggy is going to have an upset stomach later.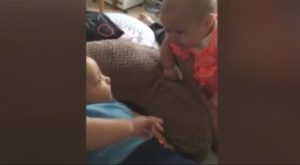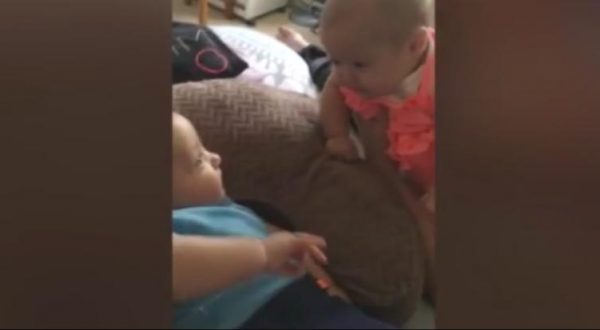 If you have ever wondered how babies' chat really looks like, here is your chance to find out! It's so cute and funny that you really have to check this video out!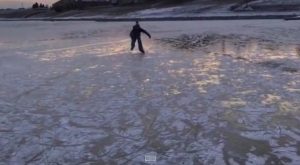 Ice skating is quite difficult to get the hang of, but that isn't stopping these kids from their winter wonderland! When they fall down, they get right back up – talk about plucky! Although it would be ice to skate without falling down, these kids will keep on skating no matter what!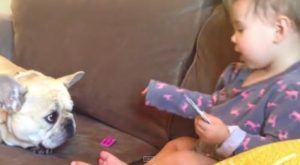 And that is exactly what you are going to get in this video. From bulldogs that sit better than babies to sweet bulldogs licking babies to sleep. You are guaranteed to SQUEAL. We couldn't decide what we want to bring home more, a baby or a bulldog!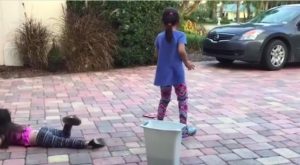 Sisters share a special bond – there's no one who makes you laugh more (or get into trouble more) than a sister. Sure, they can be annoying sometimes, but when it comes down to it, sisters love each other through thick and thin. Best friends for life!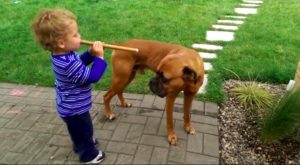 Unfortunately, we never start out as experienced players, so the initial years can be a little…painful on the ears. Well, at least they're really cute! Hopefully they'll keep going so that one day they can play music for everyone to enjoy!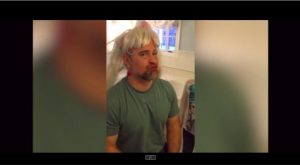 Mom films while the girls explain what they did, and needless to say, mom starts laughing at her now-fabulous husband! Luckily, he's a good sport about all of it – in fact, he's working his new look! LOL!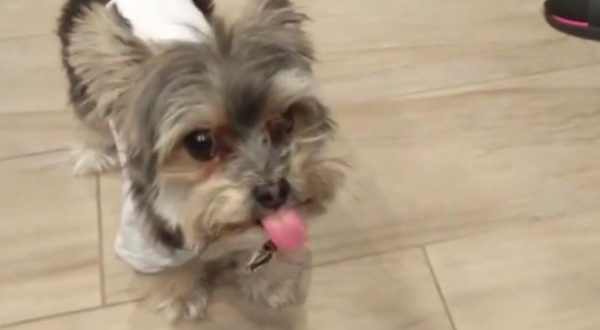 When most people think of a companion to peanut butter, they think of jelly or chocolate. That's fine, but I'd argue that the most iconic peanut butter duo is peanut butter and dogs! Who doesn't love watching a dog get incredibly excited about a yummy peanut butter snack?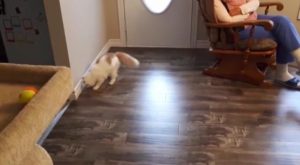 Cats playing fetch? You may not believe it! But it's real, alright – and these fetching kitties are ready to pounce into your heart!