Without technical aids, the detection of complex relationships in large amounts of data is not possible, much less in real time. Therefore, it is not surprising that, from the point of view of many marketing managers, the analysis of "big data" is one of the central challenges of the coming years.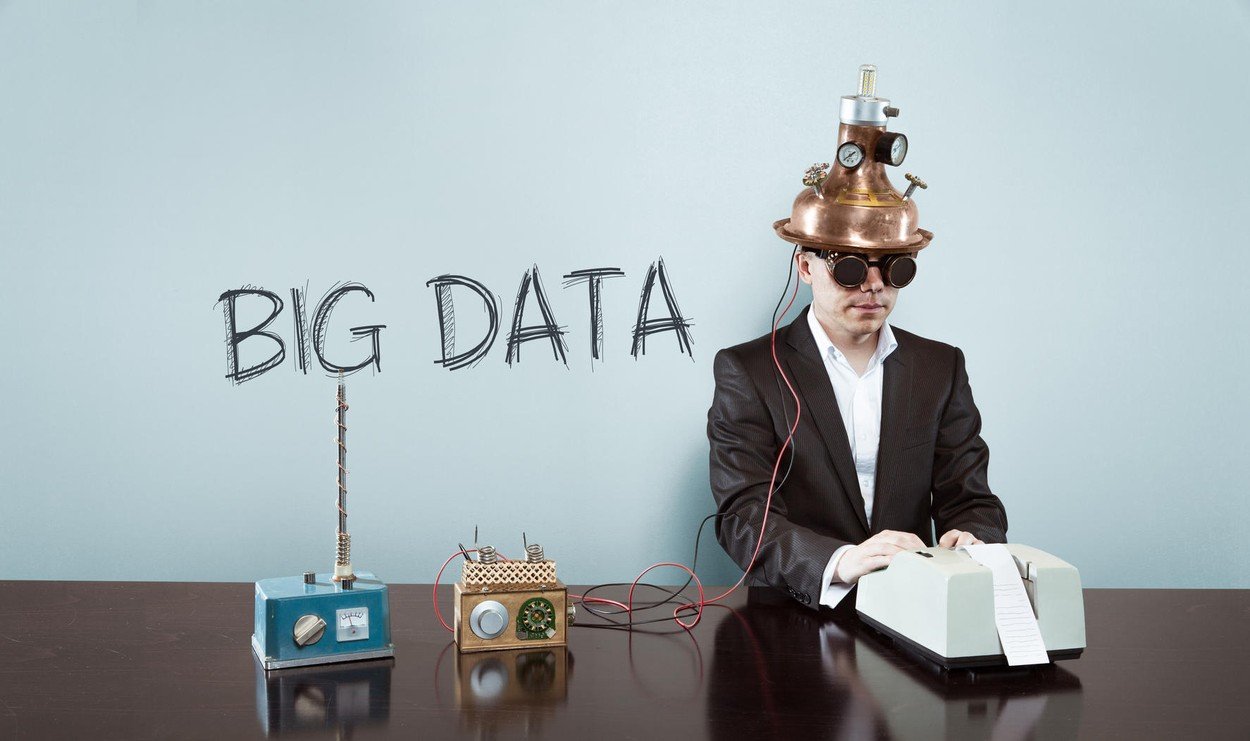 Marketing has changed significantly in the last two decades. Where it used to be characterized by the use of mass media and mass mailings to convince the general public of the advantages of a product, today more and more individual customers are at the center of consideration. Understanding the consumer, his behavior and his needs – the much cited 360 ° view of the customer – is the basis of deciding which product and service he will be offered via which of the more and more available channels on which terms. The more precise the segmentation of consumers and the prognosis of their behavior, the higher are the contact and response rates and thus ultimately the graduation rates and sales. But also the satisfaction and loyalty increases due to lesser "dissonance" by "wrong" customer approach. The focused and successful use of budgets and resources makes marketing a key driver for increasing profitability.
Personalization is the future
In the same way that Netflix is able to use its huge amount of user data to create more personalized recommendations to its users, marketers will soon be able to gain a greater understanding of what people are actually doing on their websites. It makes personalization easier than ever before, and we all know how important personalization is if we want to build genuine connections with our customers.
 BehaviourExchange uses big data analytics in a sophisticated system to create profiles of websites' visitors and adjust the content of the sites in real-time. Check out their website!
It might all sound very simple but in reality it places high demands on the performance of IT systems and the quality of data analysis. Despite technological and organizational progress, the challenges have not diminished. The Internet and the ubiquitous mobile devices are massively changing the consumer market as well as the systems and processes of all companies. Social media is giving new impetus to the shift in power from producer to consumer, which has been observable for some time, and is even finally reversing the relationship. Customers make completely new demands on the products and services of a company. But they also expect intelligent, timely communication that suits their own needs.
Real-time analysis, real-time response
BehaviourExchange is offering a limited number of BEX tokens to early contributors in a private pre-sale on February 23rd 2018. If you wish to be a part of the project, you can whitelist on the official BehaviourExchange website.

The acceleration of processes and entire markets is constantly reaching new dimensions. Amount and variety of data available for analysis, too. Analyzing "big data" requires a paradigm shift for many companies, especially if it has to be done in real time. But Big Data also offers opportunities. There has never been so much valuable information about customers and markets. Forecasts become more precise, and companies can identify and use much finer but significant relationships, targeting customers more quickly. Products and services can be tailored precisely to the needs of customers (Design to Value) and thus significantly increase their satisfaction.
The ever-increasing demands in highly competitive markets and the ever increasing amount of data and diversity are forcing a technological paradigm shift. When we talk about "big data" these days, we mean the data of tens of millions of customers and billions of transactions. Above all, however, we also mean types of data that did not exist in this form and variety in the past, or that for a long time were classified as useless. Above all, these are free texts (such as website content), but also images, videos, audio data and – in the age of mobile devices and RFID technology – increasingly also information about the location of people and objects. In addition, data is returned to the manufacturers through the sensors integrated in more and more products, allowing for accurate knowledge of usage, any errors and the current condition of products such as machines, vehicles or software installations.
Follow our BLOG and keep up with new exciting development in the world of Big Data, Blockchain & Marketing!
Big Data in 21st century marketing
The last decade brought about two major new trends that created new opportunities and demands on analysis. On the one hand, the advent of Web 2.0 with social networks, forums, and blogs dramatically increased the scope and importance of free text information. Sales and marketing of many companies have quickly realized that these new communication channels will change the market in a sustainable way and are the primary way of exchange among many young customer groups. Large parts of these customer groups can only be successfully addressed on this channel since they no longer watch TV and hardly read emails.
From modern consumer marketing Facbook, Twitter and Co. are indispensable. And even in the B2B business, forums and networks have become an integral part of PR and lead generation on the one hand, and support and service offerings on the other. The different varieties of Web 2.0 are not only relevant as communication media. They also offer and, most of all, new ways of gaining knowledge about customers, who often readily disclose this information in exchange for relevant services. With all – in some cases still clarified – critical data protection aspects there are undoubtedly a huge number of opportunities for the benefit of companies and customers alike.