Winnie Harlow used her rising star platform to relay a message on body positivity as she stripped nearly naked for a sizzling snap.  She proudly captioned the snap: 'The real difference isn't my skin. It's the fact that I don't find my beauty in the opinions of others. I'm beautiful because I know it. Celebrate Your unique beauty today (& everyday)!'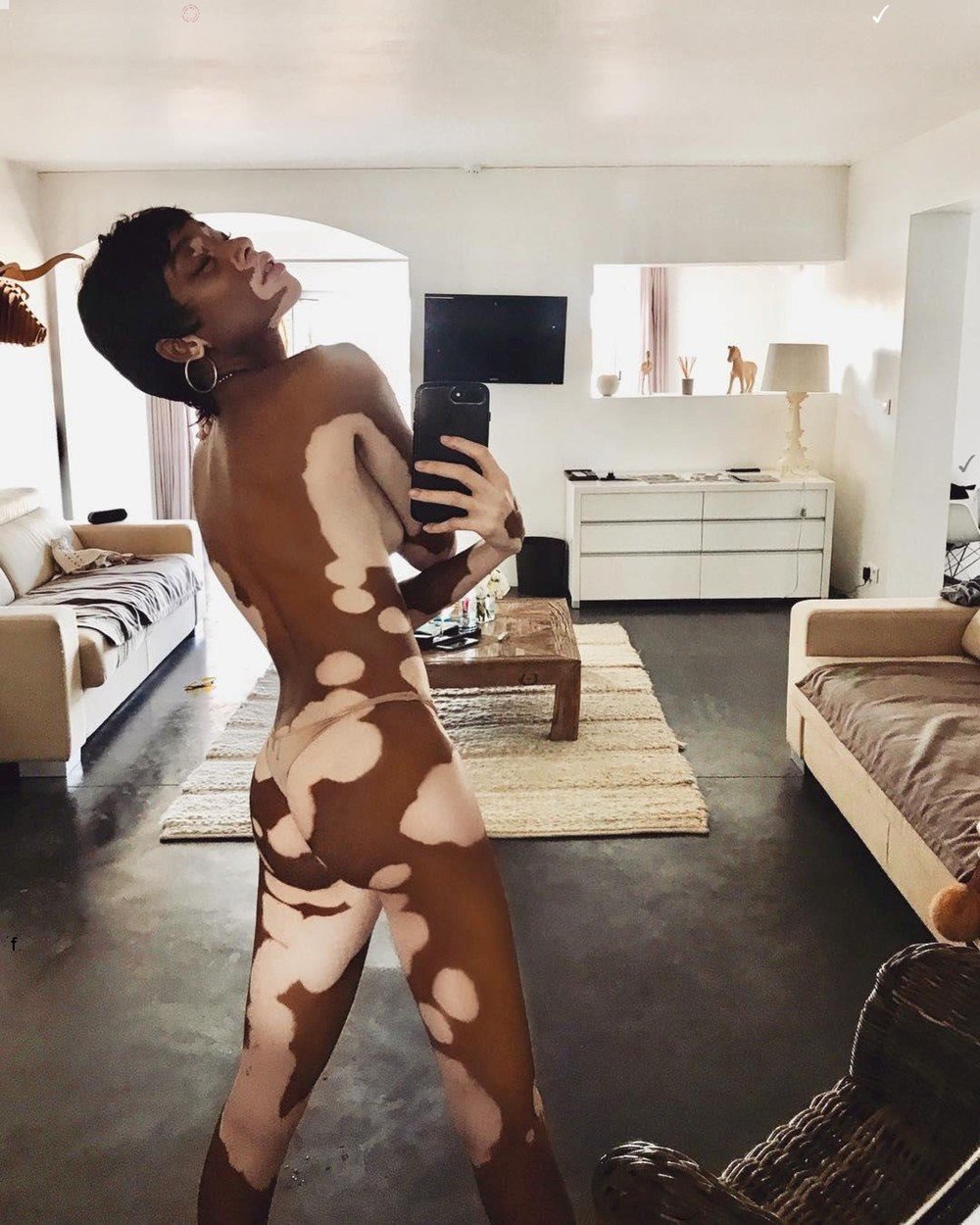 Winnie, who was working at a call centre, was scouted on Facebook and was quickly snapped up to star in a string of campaigns and music videos. Her big break came when she starred on America's Next Top Model in 2014 and Tyra Banks said that Winnie's skin breaks down barriers of what is considered beautiful.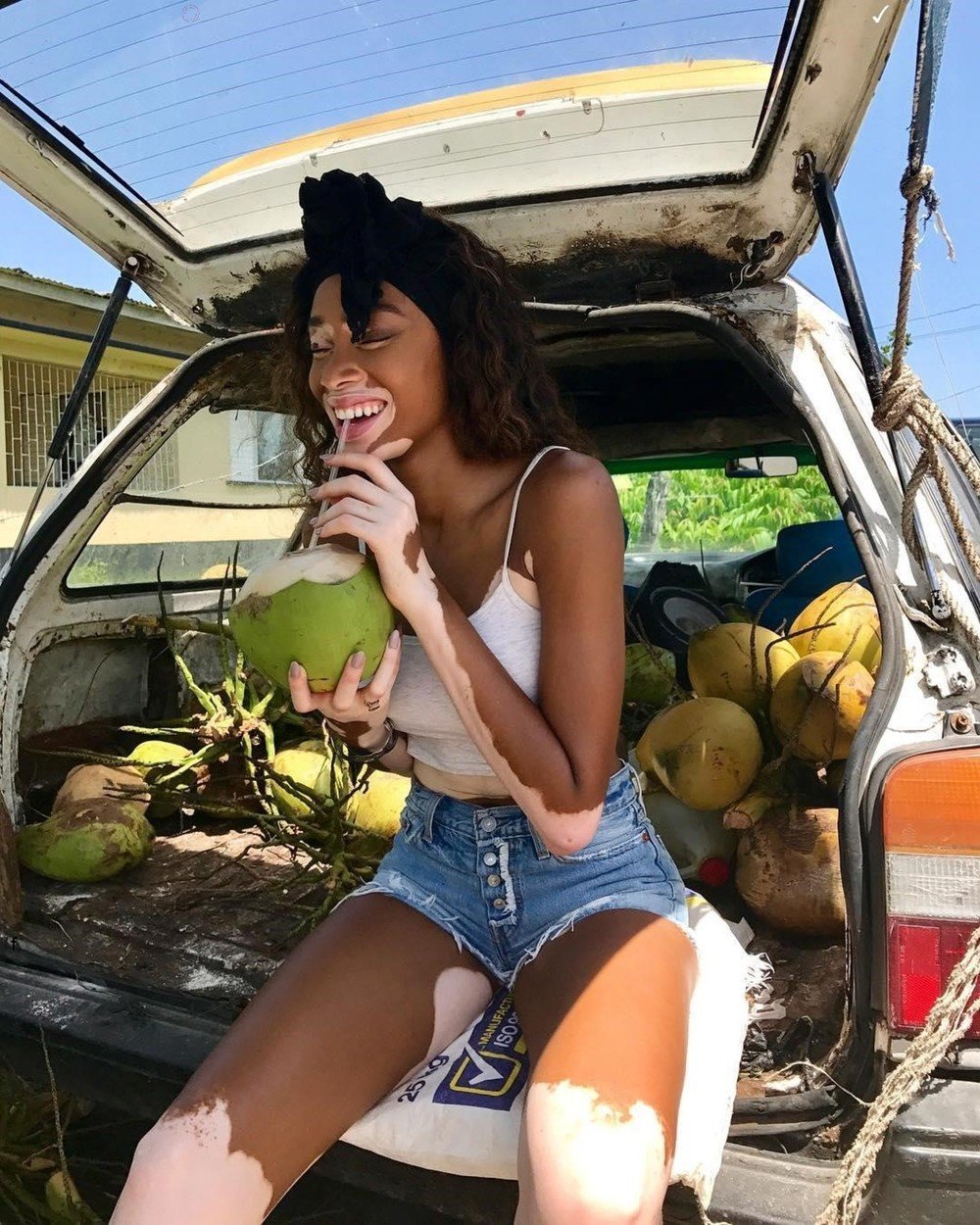 In an with Cosmopolitan magazine, she revealed: 'Kids called me a cow and mooed at me. I remember sitting by my window wishing upon the stars that my skin condition would go away'. Now Winnie, who describes her self as a 'vitiligo spokesmodel' on Instagram, is being celebrated for her distinctive look.