Dolly, Annie and Gerard Smith, now 17 months old, from Liverpool, can be seen covering themselves in pasta, pushing one another into walls, sliding down the stairs and even using one another as human stools. Their mum, Kate, 35, has been overruled by her mischievous tots and has managed to film a number of their antics to show her family and friends.
Watch the funny video here:
Parents Kate and Gerard – who have two other children, Tia, 3, and Louie, 11 – say they've learned to 'stand back and laugh' at their youngest children as just watching the footage might leave you wanting to put your feet up.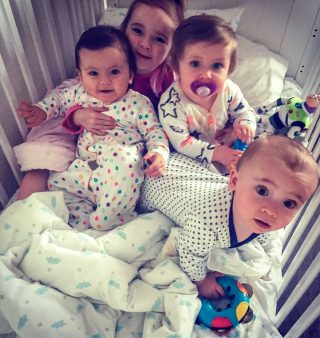 Make-up artist mum Kate has her hands more than full with the troika of fun; and says she doesn't even start trying to clean up after them until they're in bed. However Kate, and her husband, Gerard, 35, say they wouldn't have it any other way and the pair are constantly laughing at the behaviour of the smallest ones in their brood.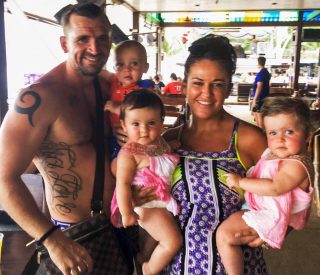 The mother-of-five says: "Dolly, Annie and Gerard are hilarious and they work as a tag team during the day. They aren't bothered about playing with their toys, they'd much rather run riot at home and jump all over the furniture. Despite their cheeky personalities we wouldn't change them for the world, they are so cute."