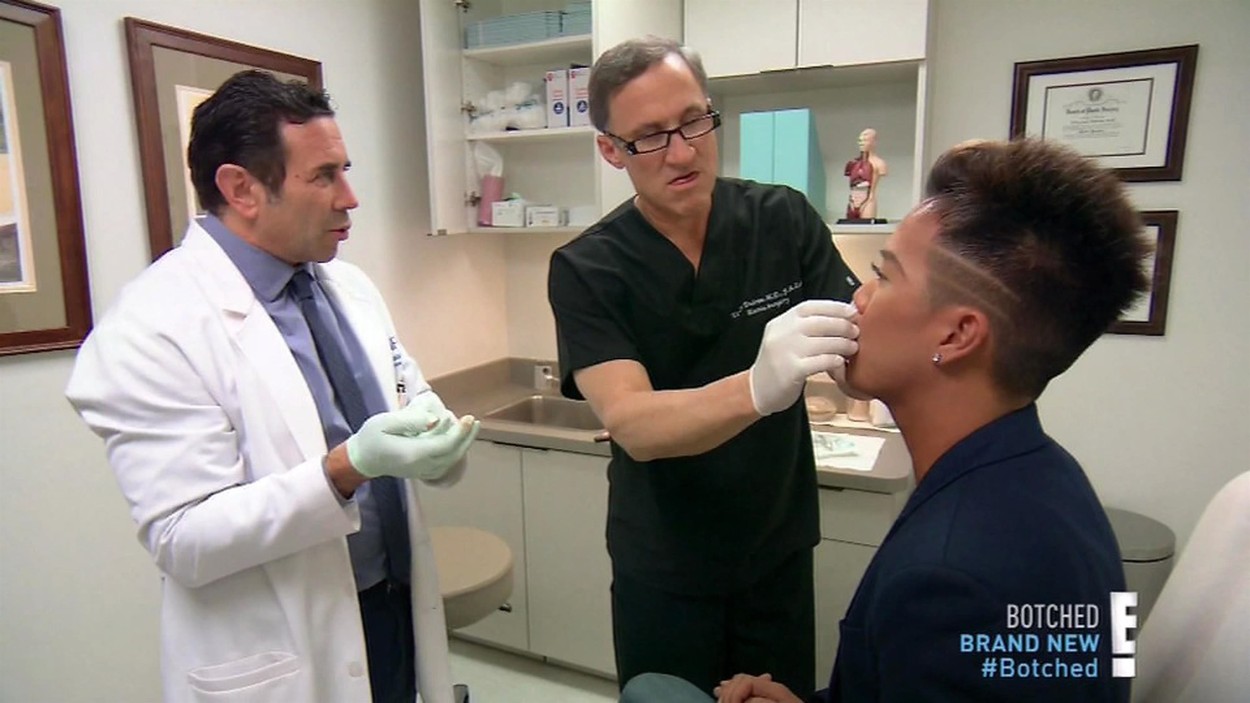 In one of the episodes of Botched, on E! Entertainment, Jonathan meets Dr Terry Dubrow and Dr Paul Nassif because he wants his lips even more plumped. Jonathan tells the show: "I want my lips to be bigger. Obviously, I have filler in my lips now," and adds: "Growing up, I've always been obsessed with dolls and I really wanted to look like that. I was 25, I started getting Botox and fillers so I became obsessed with lip injections." However, both are seriously worried for his health.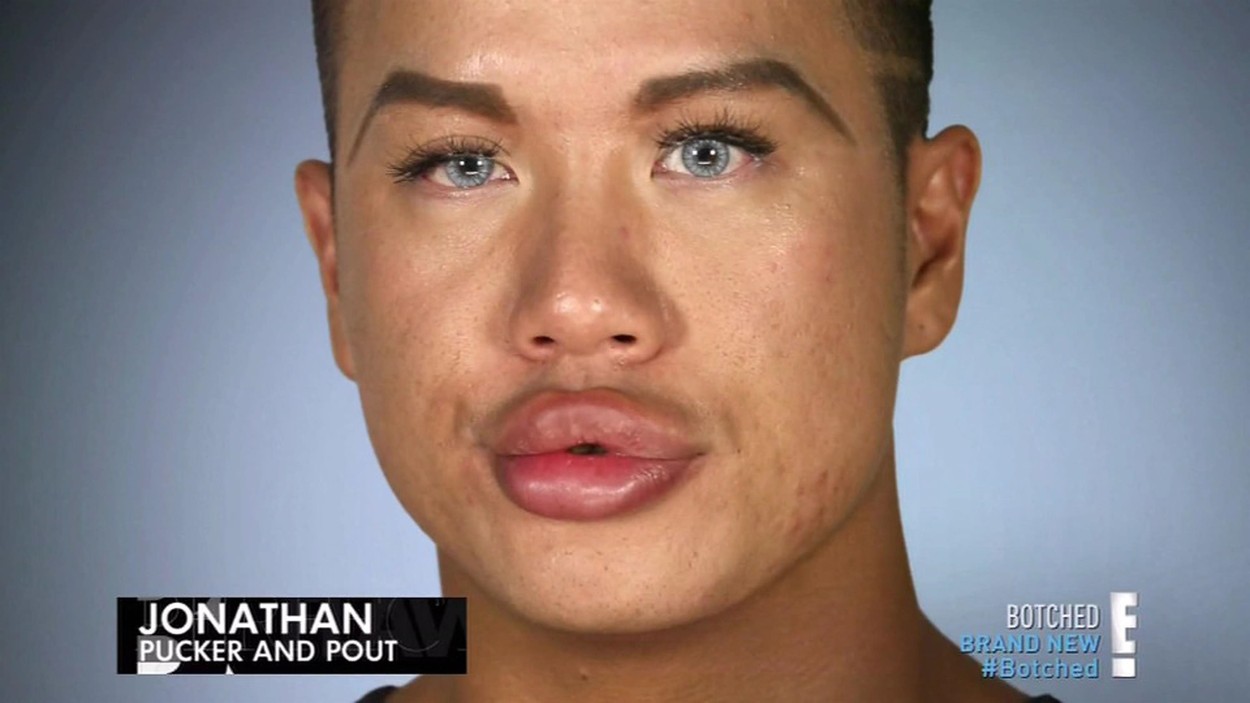 He's already had 11 vials in his lips over the past two years, and when asked 'are you able to actually close your mouth' by Doctor Dubrow, Jonathan answered: "Partly."
Dr Dubrow said: "Jonathan already has too much filler in his lip and to go any further can cause him very significant problems." Pumping the lips with filler stops the blood vessels going to the lips. The dangerous result is that the skin will die and as a result, the patient has no lips. After the two doctors on the show examine Jonathan they, too, reject the operation, saying the results could be catastrophic.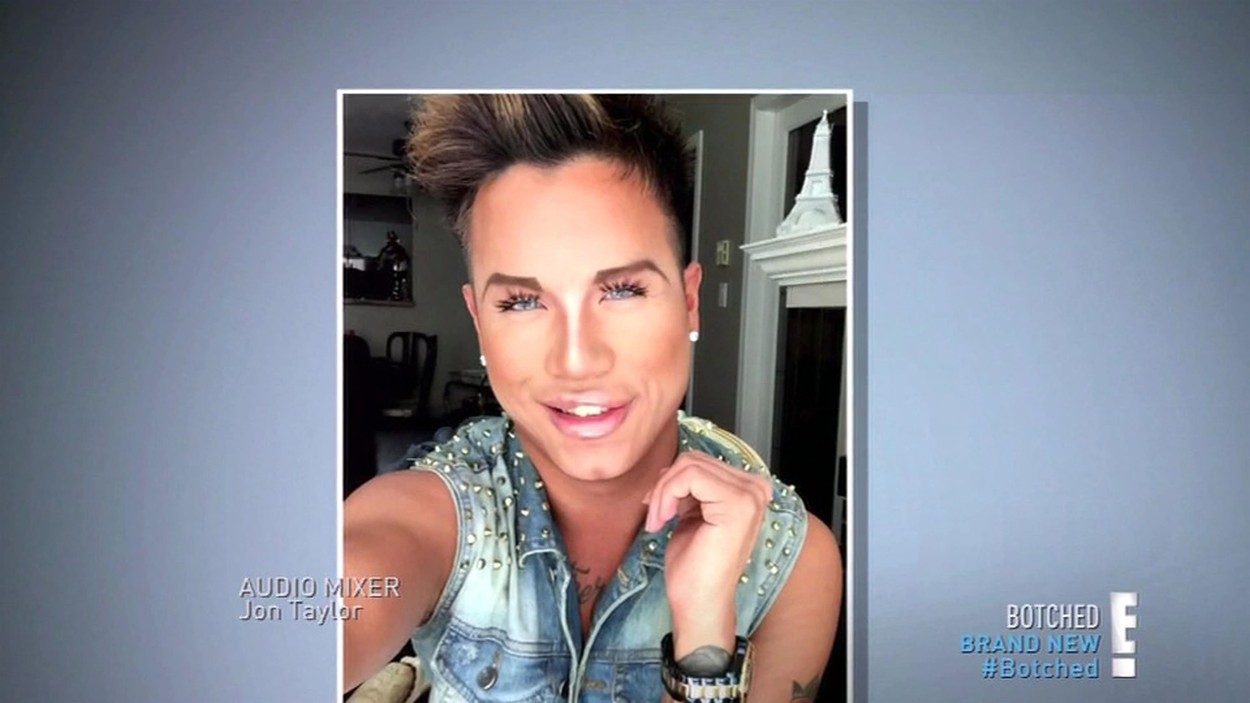 But Jonathan said to this: "I think I'm still going to keep going and get them bigger. What's going to make me happy is getting bigger lips."
This is how he looked like without the fillers: